just another reason to love October: The Nester's 31 Day Series.
while i'm not linking up with my own 31 Days Series, i am truly loving reading many others. there's a little bit of everything: womanhood, recipes, budget tips, photography, home decorating, blogging, growing in faith, and so so so much more. there were more than 700
31 Dayers
linked up last week!
secretly, i want to curl up in bed and click through each and every one, reading and devouring their daily wisdom.
here are Ten 31 Days Series that i'm loving already (and it's only day 3):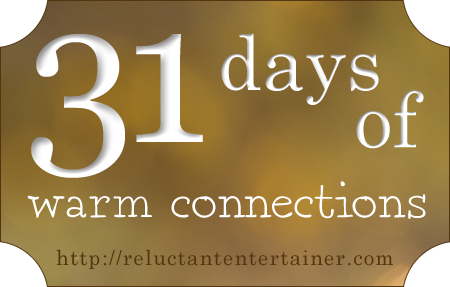 (
oops, that's eleven. oh well.
) click through the badges to read more. they all have so much to offer. and go to
The Nesting Place
to see the 700+ other 31 Dayers. they are ALL amazing!